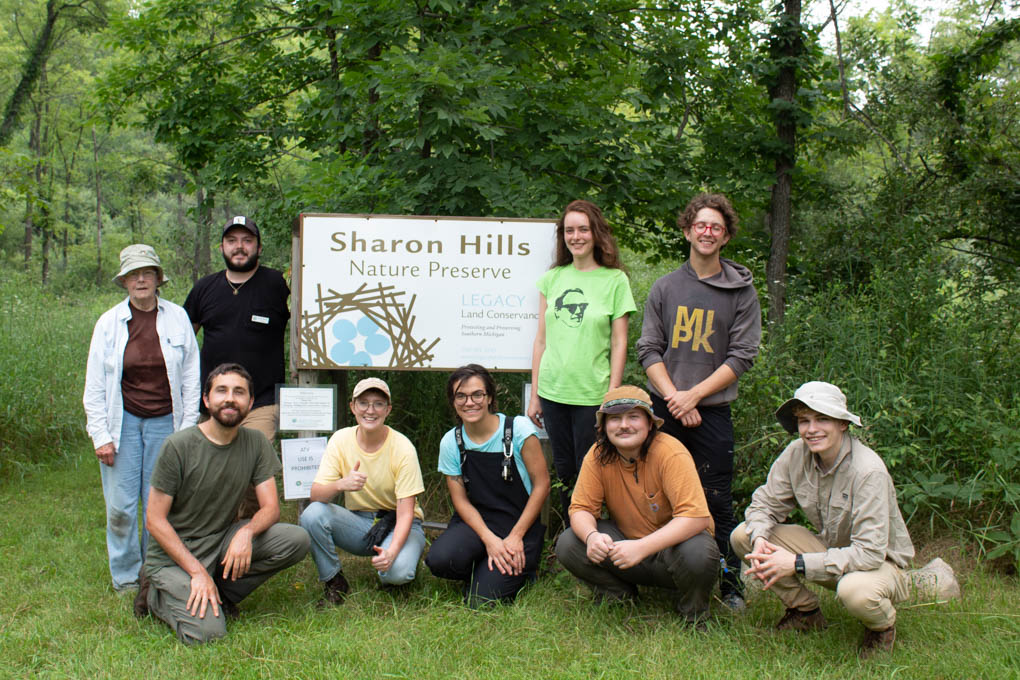 On July 24, fourteen Legacy Land Conservancy volunteers of all ages went to Sharon Hills Preserve with a goal of removing as much invasive Japanese hedge parsley as possible. Japanese hedge parsley is a fast and aggressive invader of grasslands, prairies, and roadsides with plants ranging 2-6' tall. In recent years, this plant has developed a strong presence for itself at Sharon Hills Preserve. By removing the plant, and its seedbank, we make room for native biodiversity crucial to the ecosystem. To remove this aggressive member of the carrot family, the whole root must be removed, along with carefully ensuring that flowers do not shed their seeds. The plant goes immediately into a bag, and is then composted with a tarp covering it, to mitigate seed dispersal. To avoid spreading the plant, all visitors should use a boot brush to brush the bottom of their feet before going to other preserves or other natural areas.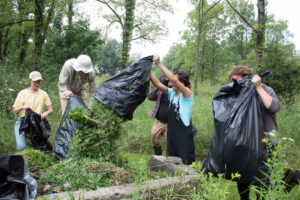 Legacy is so thankful to its volunteers who helped to remove about 10 contractor bags filled with the invasive plant. There is still much work to be done removing invasive species on our preserves, but awesome volunteers and the crew make it possible to create some progress. The volunteers were rewarded for their hard work with fresh donuts provided by Washtenaw Dairy, and coffee provided by the Starbucks on Ann Arbor-Saline Road. It's amazing to have the community working together for a common goal of preserving our natural spaces! Thank you to everyone who made this event possible.
Upcoming Workday Notice: On September 18 at 2pm the Stockbridge-Area Wellness Coalition's "Community Clean Up Club" will be hosting a workday in partnership with Legacy to clear brush and remove invasive species at our Beckwith Preserve in Stockbridge. If you or anyone you know is interested in joining, email stewardship@legacylandconservancy.org for details.