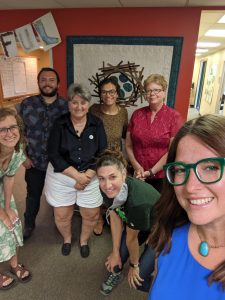 When we started thinking about what our 50th Gala would look like, our staff, board and gala cabinet members dreamt of connection, laughter, and sharing our love of land with everyone who made our first 50 years possible.
What we didn't dream of was a pandemic! Early on in the planning process we decided that our number one priority was to celebrate as safely as possible. For us that meant taking the plunge and planning our big 50th birthday party online.
Planning for an event like this came with dozens of new questions and technical obstacles: How do Zoom break out rooms work? Can you hear the audio on this video? Will people even want to sit through another Zoom event? How do we share a meal together?
With the help of our experienced and dedicated Gala Cabinet members – Karen Ufer, Larry Doll, Jerry Nordblom, Jim Adams, Susan Lackey, Paul & Anne Glendon, Chris & Elaine Graham – we were able to craft an incredibly fun day! Tickets offered a delicious, locally-sourced meal from What's Cooking? and our staff spent months digging through our archives for the best photos and videos to tell the story of our first 50 years.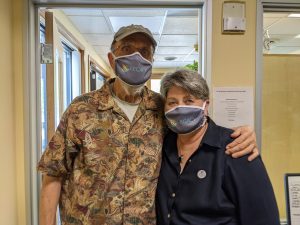 Of course there were lots of things we missed about having an in-person event (food trials!), but that's been overshadowed by the overwhelming support from our community. As folks stopped by our office to pick up their meals mid-afternoon, we were able to connect with folks we hadn't seen in person in more than a year! For some of our staff, it was a joyful introduction to some of Legacy's longest, most ardent supporters. On top of that, it was the first time our staff had been able to be together in our offices since March 2020.
Later that evening, logging on to our Zoom event and seeing so many smiling faces really made the whole planning process worth it. As our staff sat in break out rooms and heard stories of connecting to the natural world and how each person became a Legacy supporter, we ended the night feeling inspired and ready to take on the next fifty years!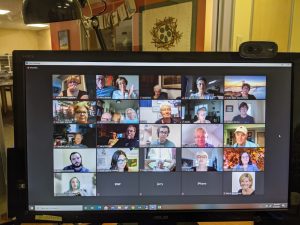 We're so grateful to each and every person who bought a ticket to our online celebration. It's the shared belief in our mission that will truly power us forward for the next 50 years! We can't wait for the next celebration, where we can share our love of the land together and, hopefully, in person.
For those of you who couldn't join us, we'll be sharing clips and brief videos from our programming over the coming months. To view a few photos from the evening, scroll down to the bottom of the page. To view a video slideshow, click here.
A special thank you to our 50th Gala cabinet members – Karen Ufer, Larry Doll, Jerry Nordblom, Jim Adams, Susan Lackey, Paul & Anne Glendon, Chris & Elaine Graham
Thank you to our sponsors! 
Presenting Sponsor: Absolute Title
The Candles
The Batter
Robbie O'Brien, CWA & Lee Sirvaitis, CFP
Rick Taylor Realty
Kapnick Insurance
Chris & Elaine Graham
GreenStone Farm Credit Services
ITC Holdings
The Sprinkles
Jim Adams & Naz Edwards
Chelsea State Bank
Dykema Gossett PLLC
Dennis, Gartland & Niergarth CPA
Sue Lackey & Steve Daut
Orion Automotive
Yoga Focus