Land protection doesn't happen in a single moment with the signing of a conservation easement at the closing table. Certainly, that moment is a peak one – a conservation easement is the legal document that enables the protection of a property's natural and/or agricultural values forever – but land protection is so much more. It also includes the due diligence required to prepare a conservation easement prior to closing. It includes the perpetual enforcement of that easement through changes in ownership and within the context of a changing environment. And for Legacy, it also includes the intentional management of natural communities and enforcement of use restrictions on our eight public preserves.
While every Legacy staffer is integral to our land protection work, a team of four (known internally as the Land Team) is responsible for the day-to-day work. This team has seen a lot of change in personnel over the last several years, but our commitment to land protection has stayed the same! Here's a list of the current Land Team members and a brief description of their role within the process.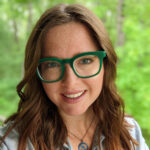 Susan LaCroix (she/her/hers), Land Protection Manager – Susan has led land acquisition projects here at Legacy for three years, but she's been working with land trusts throughout the country for the last eleven.  Once a property officially enters our acquisition pipeline, Susan is the main point of contact and helps our landowners right up through closing day.
If you have any questions regarding the land acquisition process, contact Susan at slacroix@legacylandconservancy.org or 734.780.6293.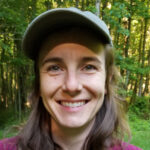 Allene Smith (she/her/hers), Land Protection Specialist – Allene spent six years managing Legacy's preserves, but has recently transitioned into a new role supporting all three facets of Land Protection: Acquisitions, Easement Stewardship, and Preserve Stewardship.  She handles all new land inquiries, assists with due diligence work, including baseline production, and supports on all land acquisition projects. 
If you are interested in conserving your property, or have questions about conservation options, contact contact Allene at allene@legacylandconservancy.org or 734.780.6402.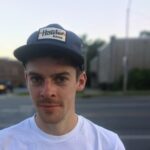 Clint McGill (he/him/his), Easement Stewardship Coordinator – Clint is a new face at Legacy! He joined the team in 2021 and heads up our Easement Stewardship Program. He is the main point of contact for all our current conservation easement landowners, manages the annual monitoring of 90+ easement properties, coordinates our volunteer photomonitoring team, and oversees conservation easement violations.  
If you're a landowner with an existing conservation easement held by Legacy or are interested in becoming a photomonitor, contact Clint at cmcgill@legacylandconservancy.org or 734.780.6167.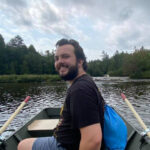 Kyler Moran (he/him/his), Preserve Stewardship Manager – Kyler spent his first year at Legacy managing our Easement Stewardship Program, but recently transitioned to the role of Preserve Stewardship Manager. He is responsible for managing Legacy's eight publicly accessible preserves and their associated stewardship activities. 
If you have a question about one of Legacy's nature preserves or want to volunteer on one, contact Kyler at kmoran@legacylandconservancy.org or 734.780.6460.
Still not sure who to contact about your land protection question? Send us an email at info@legacylandconservancy.org or call 734.302.5263 and someone will point you in the right direction!