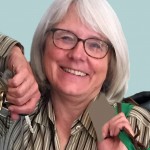 It is with mixed emotions that the Legacy Land Conservancy Board of Trustees and staff announce the upcoming retirement of our dedicated and intrepid leader, Executive Director Susan Lackey.
Please click here to read a special message from Jim Adams, Legacy Board President, sharing details from the Board.
If you would like to suggest a candidate, or direct news of this opportunity to qualified professionals in your network, please pass along this link to our search.