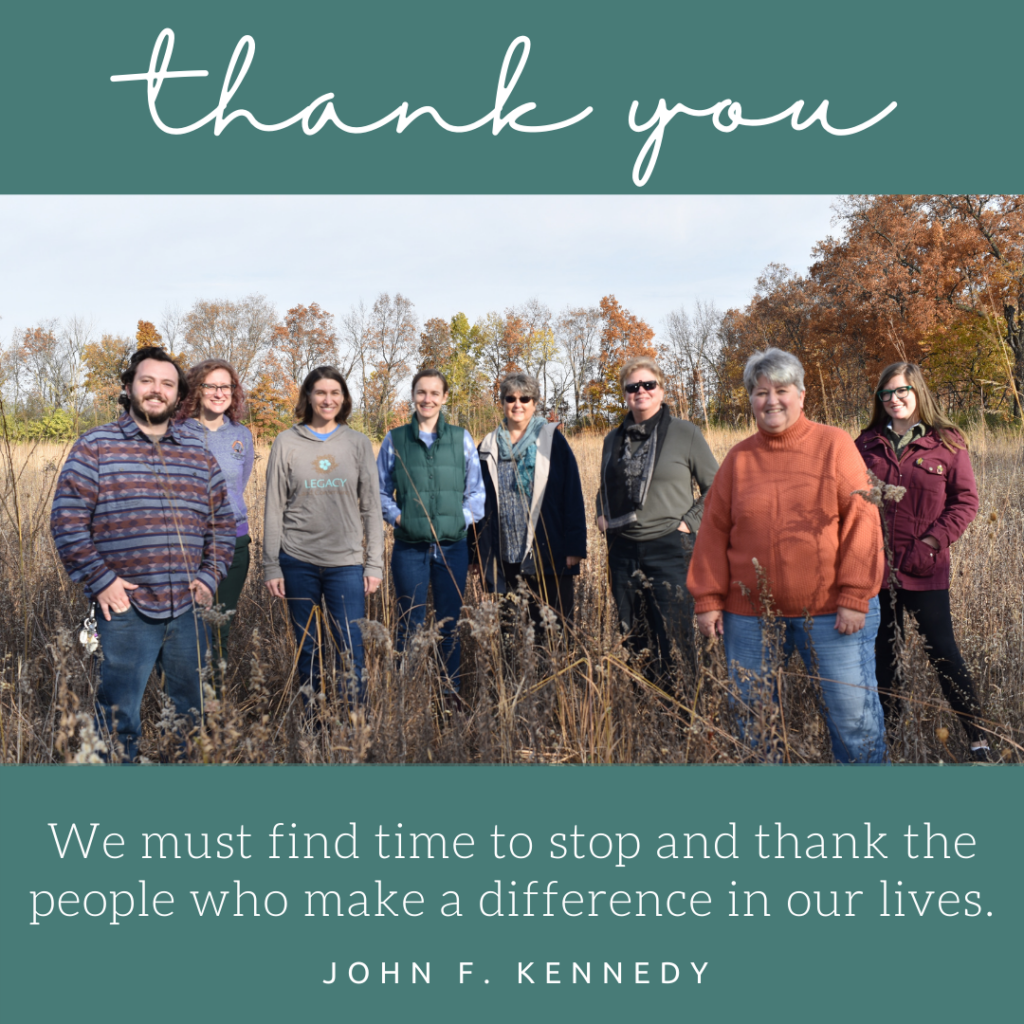 On what has now become a new tradition for Legacy, we are once again celebrating GRATITUDE TUESDAY instead of Giving Tuesday. To all of our supporters, Thank You!
As Legacy's 50th year comes to a close, we are feeling incredibly thankful and proud of all that Legacy has accomplished with the support of so many. Since 1971, we have:
Protected nearly 10,000 acres in the greater Jackson and Washtenaw areas
Worked with 71 landowners to protect over 3,900 acres of private land via conservation easements
Protected 320 acres as public nature preserves that include over 9.5 miles of trails
Completed 48 projects with partners resulting in 5,288 acres protected
Worked with 742 volunteers who recorded more than 34,500 volunteer hours
Our stroll down memory lane over the past year has taken us on an amazing journey. Celebrating this remarkable milestone, our accomplishments, and the wonderful people—like YOU—who made it possible, has given us new energy and focus.
As we enter the next phase of our work, we are grateful for you and your generosity. With your support the next 50 years will be transformative as we build a future of clean water, healthy ecosystems, accessible recreation, diverse wildlife corridors, and a thriving farming community together. Thank You!