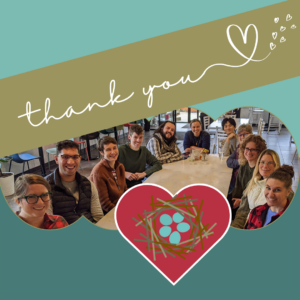 We are in our fourth year of celebrating GRATITUDE TUESDAY, and today we want to express our sincere "thank you" to our community of supporters and donors. Simply stated, we're doing more and making larger impacts because of you. In fact, as we enter 2023, we'll be protecting our 10,000th acre of land. Wow!
As we look back on everything we've accomplished this year and all of the great work we have in our sights, we are humbled and truly grateful for our community. Whether it's volunteering during a preserve workday, in the office, or as a photomonitor, sharing our mission with your friends and family, or through a donation, your support is vital to protecting the beautiful farms, prairies, forests, and waters here in southern Michigan.
To all our supporters: Thank you!