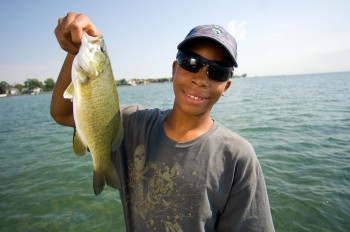 The Department of Natural Resources has announced that they are now accepting applications from Michigan's youth, ages 14 to 18, for their Natural Resources Commission Youth Conservation Council. This council, launched in 2013, runs an "academy model" that helps young outdoor enthusiasts build stronger outdoor leadership skills. In past years, council members have developed projects to encourage youth participation in outdoor activities, created a youth blog, and administered a Facebook page on behalf of the council.
They are now preparing YouTube videos to promote outdoor activity and developing a youth photo contest.
Those youth interested in joining the NRC Youth Conservation Council will participate in four meetings where they will discuss broad-ranging discussions about Michigan's outdoors and current and future recreation activities available statewide.
More information about this council and the application are available on the NRC Youth Conservation website.  Applications are due by April 30th, 2015.