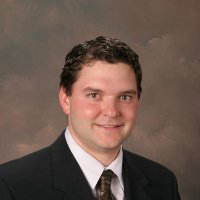 Congratulations to Chelsea-Area Wellness Foundation Community Investment Manager, Matt Pegouskie! The Michigan Recreation and Park Association recently awarded Pegouskie with a 2015 Community Service Award. These awards are given to individuals, groups, and organizations that have actively supported parks and recreation in Michigan.
Pegouskie has served as connector between the coalitions of the Chelsea-Area Wellness Foundation (CWF). He has also built environment advocates at the Michigan Fitness Foundation, Michigan Department of Transportation, the Big 400, Michigan State University's Small Towns Design Initiative, the Michigan Trail Advisory Committee and the Michigan Department of Transportation.
Most recently, Pegouskie has led efforts to develop the Stockbridge Urban Trails project. This project, supported by Legacy, includes trails that run within our Beckwith Preserve.
Grass Lake Community Wellness Initiative has also been recognized with this award from the 5 Healthy Towns service area. The 5 Healthy Towns Project aims to create the five healthiest communities in the Midwest, including Chelsea, Dexter, Grass Lake, Manchester and Stockbridge. This project centers on four elements: eat better, move more, connect with others in healthy ways, and avoid unhealthy substances.
To read the full article from the Chelsea Update, click here.