Legacy Land Conservancy, in partnership with Girl Scouts Heart of Michigan, seeks funding to support the permanent protection of a vibrant 105-acre camp in Jackson County. This project benefits not only the camp's hundreds of annual Scouting visitors but also the region's residents and wildlife, who depend on the property's natural features for water quality and scenic habitat.
The 90-year-old Camp O' the Hills is nestled between frontage on two popular lakes, caring for 350 feet of shoreline on Timber Lake, and 850 feet of shoreline on Wamplers Lake. Saving the remaining forest along the shoreline is the best way to protect a lake's long-term water quality—enjoyed by all who fish and swim on the lake. In addition, this property's 70 acres of wetlands help maintain water quality through natural filtration.
Once funded, the protection agreement will allow Legacy Land Conservancy to pay the Girl Scouts Heart of Michigan Council to permanently restrict development on the natural areas of their land. This conservation easement gives the Scouts continued use and ownership of Camp O' the Hills while protecting the site's natural resources.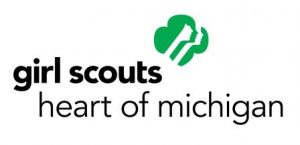 While the environmental benefits of protecting this camp are substantial, this effort brings significant benefits beyond the ecological gains. By working with Legacy Land Conservancy, the Girl Scouts are making a commitment to protecting this unique site for young people to experience the natural world, and for girls to develop leadership skills for life.
To learn more, click on project FAQs.
To help fund this project, click on the "Donate Today" button above, or download and mail in the donation form.