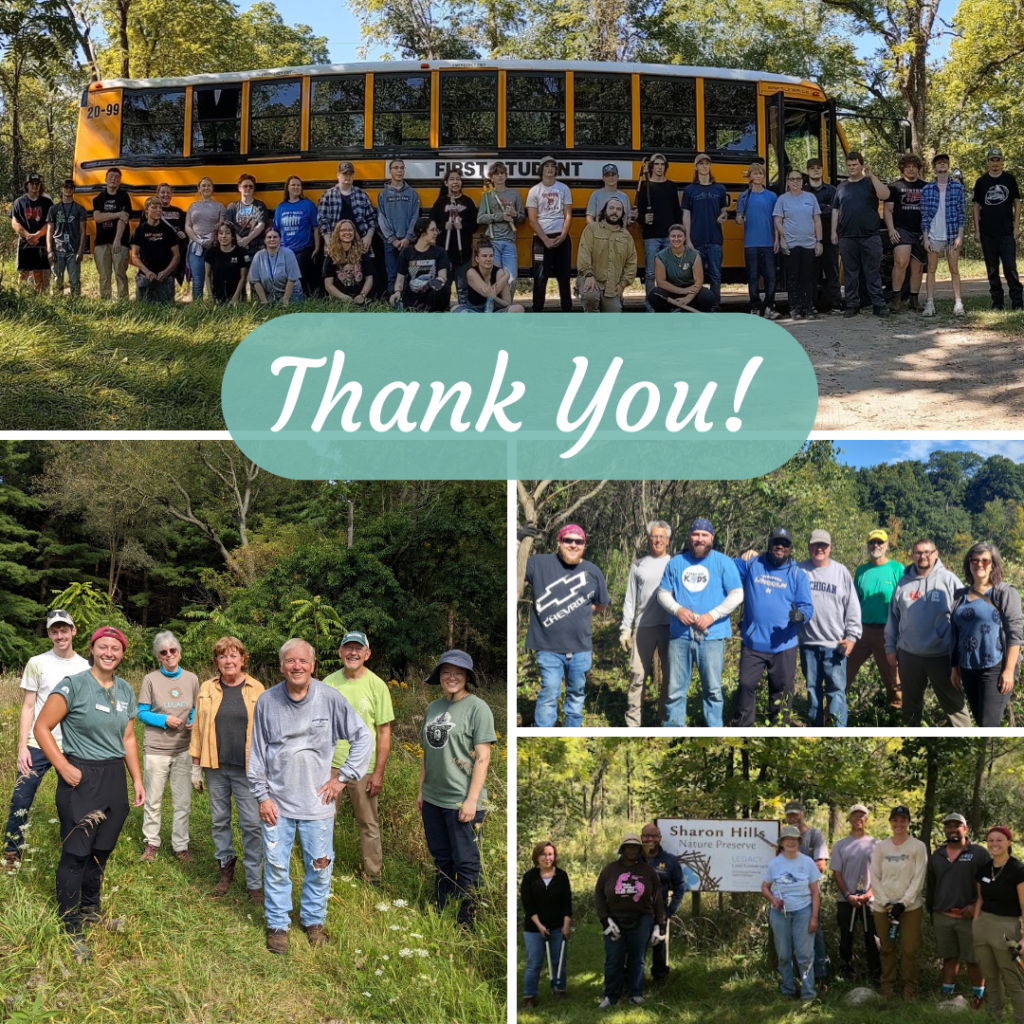 As we finally make our way past pandemic restrictions and limitations that affected our ability to complete stewardship work with the help of our volunteers over the last two years, it feels great to be working alongside so many wonderful volunteers in the field again! 
When the pandemic started in 2020, we had to stop holding workdays. In 2021, we managed two small workdays with many strict safety protocols in place. But now, entering the last quarter of 2022, we have already completed a total of six workdays this year, with four of them happening in the last month!
Thankfully, the timing couldn't be better as we are diligently working to make up for lost time on invasive species management throughout all of our preserves. Unlike the rest of us, invasive species weren't negatively affected by the wide-range of pandemic challenges. In fact, many woody invasive plants like autumn olive, common buckthorn, and honeysuckle took advantage of our limited workday opportunities and spread aggressively on our preserves.  Our small team did our best to keep up, but so much of our stewardship work depends on the generosity of our volunteers.
Fortunately, this September and October, thanks to the over 50 volunteers who came out to participate in one of four workdays at Sharon Hills, Beckwith, and Johnson Preserves, we made some overdue progress in our constant battle with invasive species. With their help we accomplished weeks-worth of invasive species removal and treatment work in only eight hours!
We are extremely grateful for our all our volunteers who made it out this year!  Special thanks to Carley Kratz and her natural resource students with the Lenawee Intermediate School District, the Stockbridge Area Wellness Coalition's Community Clean-Up Club, and the Stockbridge Area Arts Council.
Thank you, volunteers!