Dear Friends,
We—as a world, as a country, as a state, as a community, as individuals—have been through a lot these last few months. When the novel coronavirus (COVID-19) pandemic came into our lives, the world we once knew was turned upside down and changed, forever.
Our personal and professional lives were upended. And, it forced us all to make major adjustments to every aspect of our lives. We let go of everyday comforts and commitments to stay home and stay safe. Events were cancelled, schools moved learning online, businesses were closed, and Legacy too, closed its physical office relocating our staff to home offices.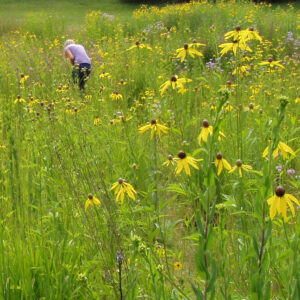 As the pandemic unfolded and days turned into weeks and weeks turned into months, we never could have imagined the role Legacy would play or how important our work would become. While every Michigander was directed to "Stay Home, Stay Safe", the first exception to the governor's order allowed people to engage in outdoor activities to experience fresh air and the restorative qualities of nature. Even though much of Michigan closed, nature remained open, as it always has.
Very quickly the rest of the world learned what we in the land conservation community already know: nature can provide strength, comfort, and solace especially in times of uncertainty.
While the services Legacy provides during a pandemic are not like those on the front lines, we are ready to assist in any way possible. With the belief that every little bit helps, we are refining our focus to accommodate our new reality. We have become more than just a land conservation resource. For those at home or not able to get outside, we are a place to connect online with nature. And most importantly, Legacy's public nature preserves provide Michiganders a place to engage with the natural world safely and find refuge during a time characterized by unknowns.
We realize that at the moment supporting land conservation may not feel like a priority. However, now more than ever, we are relying on the natural world.
More people than ever before are visiting Legacy's preserves. With approximately 320 acres of natural areas supporting a diverse array of plants and animals, our public preserves are free and safe options for family friendly outdoor activities such as hiking, bird watching, nature study, and photography.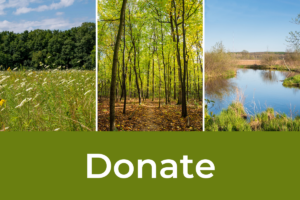 Legacy works hard to make sure our preserves are open and safe for visitors year-round. As the demand for outdoor recreational opportunities increases, habitat restoration and public access projects on Legacy's preserves—like invasive species removal, parking lot and trailhead maintenance, and boardwalk construction are even more important. Join Legacy with a gift today and help provide our community with safe places to connect with nature.
The last few months have transformed us. Now we must embrace our new normal and begin our healing journey. And, as we move forward—together—it is important to remember that nature continues to play an important part in that recovery.
Legacy is deeply honored to serve our community. We are grateful we can connect our community with nature and provide access to the natural world. With your support Legacy will continue our work to bring a sense of well-being, peacefulness, and strength to all Michiganders as we begin to heal.
Thank you for your support, and if you can, make time to enjoy and embrace the natural wonders around you.
Stay safe and be well,
Diana Kern
Executive Director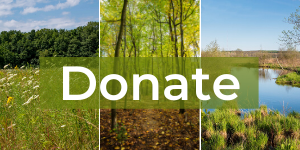 Watch our video Legacy Land Conservancy Nature Preserves, Your Place to Connect With Nature.