Ann Arbor, Michigan – Legacy Land Conservancy, Michigan's first local land trust, praised the recent bipartisan congressional vote that makes permanent a federal tax incentive supporting land conservation.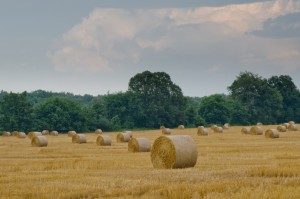 Farmers, ranchers and the public will directly benefit from the incentive, which encourages landowners to place a conservation easement on their land to protect important natural, scenic and historic resources. Legacy was among the 1,100 land trusts to support the incentive through a collaborative, multi-year campaign.
"Making these tax incentives permanent is not only a huge win for encouraging much needed permanent land conservation in our rapidly growing region, it's a huge win for individuals and families struggling to balance very real financial constraints with their desire to protect their land for future generations," said Susan Lackey, Executive Director for Legacy Land Conservancy. Lackey went on to say that "this important legislation opens the door to land owners who might not previously have been able to consider signing a conservation easement."
Legacy, a member of the Land Trust Alliance, the national land conservation organization that led the campaign for permanence, has led successful campaigns to secure funding for the conservation of more than 6,000 acres of lands in Washtenaw and Jackson Counties.
To read the full story, click here.