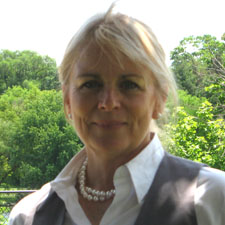 The staff at Legacy Land Conservancy would like to express our deep appreciation for our Development Director Susan Cooley, who is retiring this week.
Susan has served as Legacy's Development Director for the past five years.  Prior to working for Legacy, she owned her own Advertising and Public Relations agency in Miami, Florida and worked for March of Dimes as State Director of Corporate Development in Michigan.  She has also taken on numerous volunteer initiatives, including the development of the Michigan State University Jr. Master Gardener program in 1994, certifying hundreds of students throughout Washtenaw County and Detroit.
When reflecting on her time with Legacy, Cooley stated that "it has been a challenge and a pleasure working with Legacy these past five years. Our growth over these years is due to the dedication of our volunteers, trustees and my amazing colleagues.  I will miss all the special moments I have had with each of them. I will look forward to their continued growth with the new Director."
For more information, please click here.