We are delighted to announce and welcome three new members to the Legacy Land Conservancy Board of Trustees.
The Legacy Board elected Brenda Pilgrim, Shikha Singh, and Sandra Sorini Elser at the June 15, 2022 meeting. They will each serve a three-year term, which officially began on July 1, 2022. Sandra was previously a trustee from 2012-2018.
Brenda, Shikha, and Sandra are three outstanding community members from the Jackson and Washtenaw County areas whose experience in nonprofit financial development, invasive species management, and real estate law with a conservation easement emphasis, will be great assets in supporting Legacy's land protection efforts.
"Bringing three new members onboard with such a wealth of knowledge and expertise in a variety of skillsets enhances the great work Legacy is already doing," Larry Doll Legacy Board of Trustees President said. "We look forward to integrating Brenda, Shikha, and Sandy's unique perspectives in as we build on our commitment to innovative land protection."
These appointments come at a significant time for Legacy as we continue to focus on mitigating the effects of climate change and embracing a commitment to justice, equity, diversity, and inclusion in order to protect, preserve, and steward land for all people, and create exceptional qualities of place for our communities.
Welcome, Brenda, Shikha, and Sandy!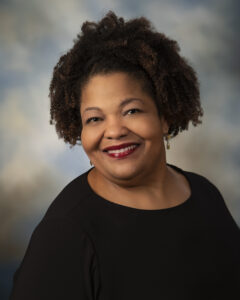 Brenda Pilgrim – Brenda relocated to Jackson in the 90's and has served on various boards and volunteered for groups, organizations and nonprofits in Jackson County. Earning a BA in communications from Marycrest College, Brenda's professional experience has been focused on nonprofits and using her diverse experience in financial development, communications, grant writing and legislative involvement. Her areas of passions are children/women's issues, education, equity, and community activism.
Brenda currently performs as Planning, Program, and Development Director for Community Action Agency of Jackson, Lenawee, and Hillsdale Counties. Her interest and knowledge of environmental issues was gained during her tenure with the Dahlem Nature Conservancy as Development Director. Brenda has learned her respect for nature during her childhood growing up on the Mississippi and Rock Rivers, a love of gardening, and a from her father, who was an avid sportsman.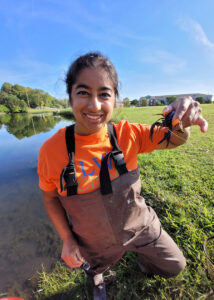 Shikha Singh – Shikha is the coordinator for the Jackson Lenawee Washtenaw Cooperative Invasive Species Management Area (JLW CISMA). She performs invasive species survey and management activities, and provides education and outreach opportunities within the tri-county region. She is also seeking ways to increase the reach of environmental education and capacity within underserved communities!
Originally from London, Ontario, she completed her bachelor's degree at the University of Western Ontario and came to Michigan State University to complete her graduate work in the Department of Fisheries and Wildlife. Her master's research focused on water and sediment quality in the Lower Grand River and Lake Michigan beaches, and her Ph.D. research centered on the water policy and conservation efforts of local and county governments. Some of her hobbies include playing soccer, outdoor photography and cooking international foods.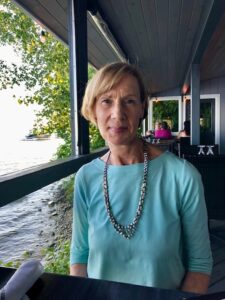 Sandra Sorini Elser – Sandy was born and raised in the Chicago area, moved to Ann Arbor over 45 years ago, and graduated from the University of Michigan School of Law in 1983. Her law practice focuses on real estate and municipal law, with a special emphasis on conservation easements. As the Ann Arbor Township attorney, she drafted the purchase of development rights ordinance and millage proposals that have helped Ann Arbor Township preserve over 1000 acres of farmland and open space. In early 2020 Sandy moved to an Of Counsel position at a local law firm, and now spends much of her time volunteering with non-profit, non-partisan organizations such as the League of Women Voters, Voters Not Politicians, and most importantly, Legacy Land Conservancy.  She also enjoys spending time spoiling her four grandchildren. 
The Legacy Board of Trustees currently has 13 members. Click here to see the full list and bios. If you are interested in serving on the board or a committee, please contact Diana Kern at dkern@legacylandconservancy.org.