Legacy Land Conservancy is proud to announce a new protected property! Betty Jean Murray, of Manchester Township, has partnered with Legacy to protect 20 acres of land!  This is in addition to 106 acres that she previously protected in 2007.
The Murray includes emergent marsh and a tributary to Marsh Creek, near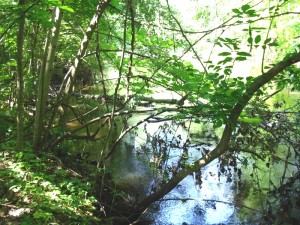 the River Raisin.  The property is a high-priority area for land protection, as it is one of the cleanest, least developed parts of the River Raisin watershed.
Over 100 species of birds and 30 species of butterflies have been identified on Mrs. Murray's property!
To learn more, please click here.