Chuck and Judy Koenn have protected 190 acres of farmland, woods, and wetland in Sylvan Township, Washtenaw County, through the Wasthenaw County Parks and Recreation Commission's Natural Areas Protection P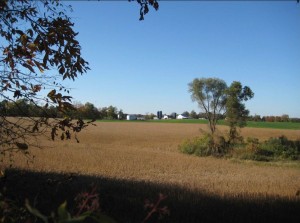 rogram.  Legacy is proud to provide staff time for the farmland protection aspect of that program.
A permanent conservation agreement on 110 acres of the Koenn farm guarantees that land will never be developed for non-farming uses, and it remains private property. Next door to that protected farmland is the new 80-acre Herman L. Koenn Preserve. The Washtenaw County Parks and Recreation Commission purchased this unique property to permanently protect diverse wetland habitats, including a blueberry bog. The new public preserve will open when trails and a parking area are complete.