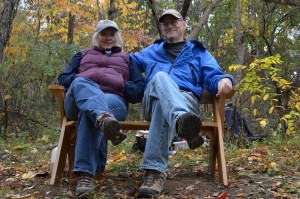 "We are all stewards of the land when we seek to understand it. I want a way to understand the land and its history. I want to know about the people who have lived on it, expected sustenance from it, and worked it, to whatever end. I want to know about how it was formed; what glacier, what earthquake, what long-term drip of water shaped it and laid down its soils. I want to understand the role it plays today, as a home for critters and plants, in water quality, in recreation. I want to know why it was special to the people who sought to conserve it for future generations, or to the people who care for it now." –Susan Lackey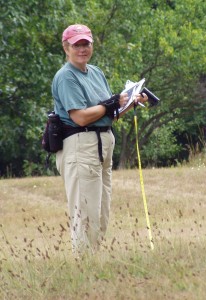 Susan Lackey served as Legacy Land Conservancy's Executive Director for 11 years before retiring in June 2016, imbuing the position with tremendous excellence and drive.
The hard work, deep thinking, and collaborative spirit that characterized Susan's leadership provided Legacy with sure-footed forward momentum. This is one way that Susan's legacy will continue to resonate through the work of land protection for all of us in the near term, and for future generations as well.
Another way her legacy will continue is through the Susan Lackey Fund for Sustaining Stewardship–a fund that recognizes the transformational leadership Susan devoted to Legacy Land Conservancy and will sustain and enhance the connections between the communities Legacy serves and the land Legacy protects.
Resources from the fund will continue to grow these connections through enhancing the experiences people have on protected land via: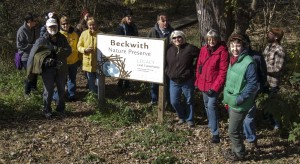 ♦ Interpretive and cultural programming and signage on Legacy's preserves.
♦ Trails, trail maintenance, way finding, boardwalks, benches, viewing platforms and other aids to recreation on Legacy's preserves.
♦ Preserve amenities, including parking and information kiosks.
For those who appreciate how much all of us owe to Susan's tenacious and visionary leadership, this tribute fund is a chance to help ensure that our communities retain the benefits of Susan's work as Legacy continues to expand on her impact.
Click below to contribute to the Susan Lackey Fund for Sustaining Stewardship or contact Diane Dupuis at diane@legacylandconservacy.org or (734) 302-5263 to learn more.