Celebrating 50 Years of Protecting & Preserving Land Donate Today

"Seeing Latitude" Art Exhibit Opening
May 1, 2015 @ 6:00 pm

-

8:00 pm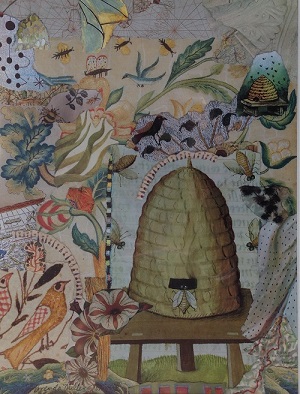 Brenda Miller Slomovits is a local artist.  Her work has been featured in numerous outlets, including the Chelsea River Gallery, Legacy Land Conservancy Exhibits, Ann Arbor Women Artist's exhibits and the U of M Art Exhibits, and on the cover of the Ann Arbor Observer.
On May 1, 2015, Miller's show "Seeing Latitude" will open at the Burn's Park Senior Center in Ann Arbor with a reception from 6-8pm.  The show's theme is preservation and ecology, topics that capture Miller's attention and inspire her art.   Miller hopes that her work will inspire a similar effect in her audience.  In reference to her upcoming exhibit, she stated that her "deepest wish is that this exhibit would be a springboard for impressions and memories of our love of the land, moving us to help protect and sustain our natural surroundings."
One quarter of proceeds from Seeing Latitude will be donated to Legacy Land Conservancy.